Parker UMC is a house of Worship, that seeks to lead all people into a relationship with Jesus Christ, and inspire a positive change in the world.
Mission Statement
Join us for Worship (In-person & Online)
Our worship is a blended service with traditional and contemporary elements. We begin with open prayer to help center our spirits as we start worship. Musically, we sing hymns but will also incorporate contemporary music. Pastors sermon are dynamic, engaging and inspirational. We also engage spiritually through prayer, meditation and scripture. In short, we try to have a little something for everyone.
All are welcome to Sunday Worship at 10 am. For more information about our worship service, be sure to visit the link below. We are also on Facebook & YouTube (Parker UMC HI).
Meet our Pastor
My full name is John Fe'ao- moe-Lotu Vaiosi Hatini Finau or Sione for short. A little about my passions in ministry. I love all forms of worship, building relationships and seeking creative ways to be the church. On my down time I love to hike, play with my new puppy (J.J), or pick up a new hobby.
As we navigate through this COVID-19 pandemic together, may you know that Parker UMC is praying for you. I look forward to being your pastor for the years to come.
Aloha and blessings,
Pastor John 'Sione' Finau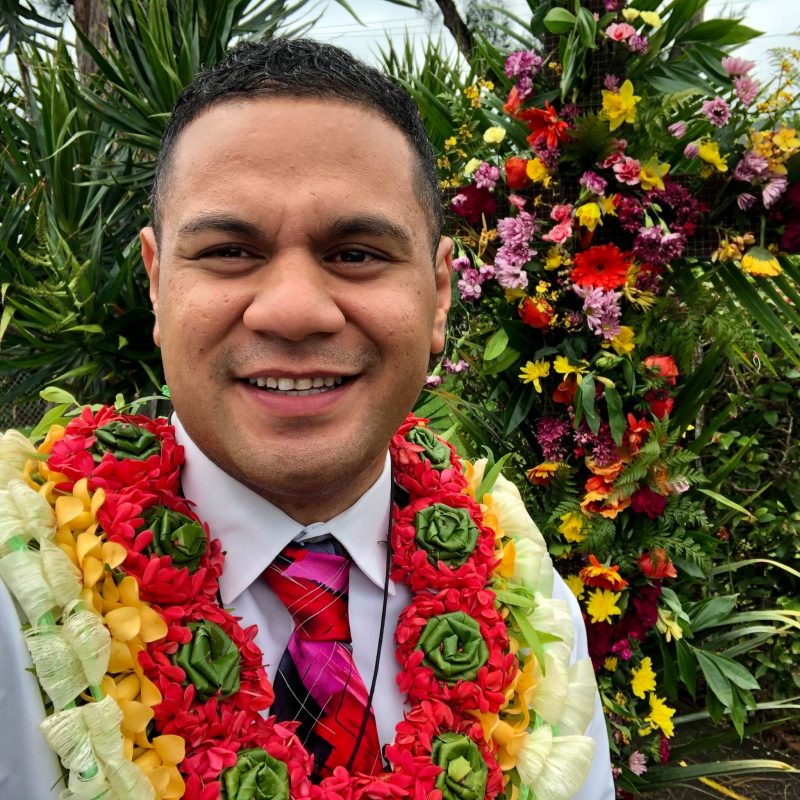 Learn more about Pastor
Click Here
Contact Us
Please do not hesitate to contact us if you have any questions about who we are or to get in contact with our leadership team.